Corner #1: No Connection
Published March 7, 2017
When it all comes down to it, both life and leadership are fueled by our relationships.
Whether it's maintaining personal health, thriving in a certain situation, reaching goals or organizational performance, leadership requires our reliance both on God and people—the "others" in our circle. We need them. And our outcomes greatly depend on the quality of how those relationships are working.
There are basically four possibilities when it comes to the kinds of relational connections we have in our lives, both personally and professionally. Drawing them into a rectangle, this model forms four corners. The first corner is what I call "no connection," which happens when we find ourselves with little or no real connection to key individuals in our lives.
This can happen even when we have people around us. While we may be in relationships, both personally and professionally, we find ourselves with little or no connection to them. We are not understood, fueled, built-up, corrected and challenged in the ways that are necessary for thriving.
It could be a marriage, a friendship, a board of elders or directors, a direct report or a team. We need connection and are not getting it, for a variety of reasons.
Connection is broadly defined being able to be who we really are with others who are important to us. And, for them to be who they really are with us.
A connected relationship is honest, loving, kind and true…where we have operatives of "grace and truth" in our lives. We need love and support, but we also need candor and honest help.
Leaders who find themselves in this "less-than-connected" position with someone significant may experience many symptoms—all leading to lesser performance:
Clinical symptoms, such as depression, energy loss, anxiety or even fear, loss of meaning, burn-out, addictive temptations, etc.
Relational symptoms, such as feeling as if you are "in it by yourself" (even when there are people around), resentment, aloneness, isolation, loss of meaning and probably the worst one of all: hopelessness.
Performance symptoms, such as failure to reach goals or one's full potential, a limping-along unfulfilled vision or actual operational problems leading to poor results.
The first question leaders should ask themselves, is "how connected am I to the people who are crucial to my well-being and performance?" To the degree that we experience a disconnect from the ones who are important to "making it all work," the more it is "not going to work."
So, practically speaking:
Take an honest audit of your key relationships—both personal and professional. How do you rate them? Is there disconnection you need to address?
Take a look at that list again and evaluate whether you have the right people in your inner circle. Do they have the intent and capacity to provide what you need? Is a "necessary ending" appropriate or possible?
Going forward, get a plan. It may be an honest conversation about how the relationship feels to you. It could be determining ways to create a more supportive, honest and productive connection. It may be a team-building retreat. Or, it could require getting third-party help from a counselor or mentor.
Living in a state of "no connection" is fatal for leaders.
Examine your life with a vengeance. If you find yourself in a state of "no connection," do what God always asks us to do: get connected to Him and a key inner circle of people. Jesus did this when he prayed for one-ness with his inner circle in John 17. Find the "one-ness" He wants for you, and that will drive everything else.
Next week, we'll explore Corner Two: Bad Connection.
God Bless,
Henry
Never miss an inspiring leadership insight or the latest leadership news!
About the Author(s)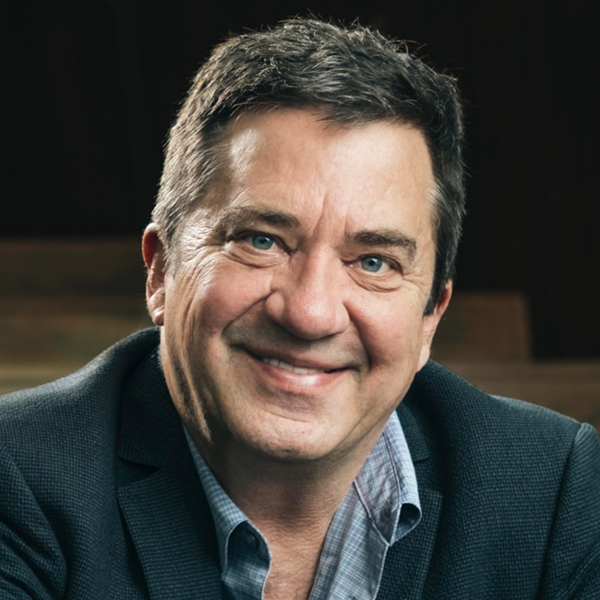 Clinical Psychologist & Acclaimed Leadership Expert
Leadership University
Dr. Henry Cloud is an acclaimed leadership expert, clinical psychologist and New York Times best-selling author. His 45 books have sold nearly 15 million copies worldwide. He has an extensive executive coaching background and experience as a leadership consultant, devoting the majority of his time working with CEOs, leadership teams and executives to improve performance, leadership skills and culture. Dr. Cloud founded and built a healthcare company starting in 1987, which operated inpatient, and outpatient treatment centers in forty markets in the Western U.S. There, he served as Clinical Director and principal for ten years. In the context of hands-on clinical experience, he developed and researched many of the treatment principles and methods that he communicates to audiences today. After selling the company, he devoted his time to consulting and coaching, spreading principles of hope and life-change through speaking, writing and media. Throughout the same years and until the present, he has devoted much of his career to leadership performance and development, blending the disciplines of leadership and human functioning to helping CEO's, teams, organizations and family entities. His book, Integrity, was dubbed by the New York Times as "the best book in the bunch." In 2011, Necessary Endings was called "the most important book you read all year." His book Boundaries For Leaders was named by CEO Reads in the top five leadership books of its year. His newest book, The Power of the Other, debuted at #5 on the Wall Street Journal bestseller list. Dr. Cloud's work has been featured and reviewed by the New York Times, Wall Street Journal, Boston Globe, Publisher's Weekly, Los Angeles Times, and many other publications. Success magazine named Dr. Cloud in the top 25 most influential leaders in personal growth and development, alongside Oprah, Brene Brown, Seth Godin and others.
Years at GLS 1996, 2005, 2011, 2013, 2016, 2021