Published June 5, 2019
My Purpose Is Connection, Which Starts With This One Thing
Marcie Damiani has been on staff with the Global Leadership Network for 20 years. In her current role as Service Engagement Consultant, she provides above-and-beyond level customer service in every connection she has with each guest, no matter what the concern or question may be. She is also the champion behind our internal prayer movement, receiving requests from around the world and leading our staff in prayer for our friends, partners, customers and Summit guests throughout the year. We love Marcie. Be inspired by her leadership journey! 
It starts with relationship.
I remember as a little girl riding my bike and stopping in front of the church. I would go inside and sit and talk to God. I always hoped the good I did outweighed the bad. I did not understand what it meant to have a personal relationship with Jesus.
My relationship with Jesus changed everything.
I grew up Catholic and I was taught about God and Jesus. I learned the precepts of the Catholic Church and their rules and background, but I didn't know that it is by grace you are saved and that Jesus did everything necessary for my salvation. I didn't know I could have a relationship with Him, even though it was a deep longing in my young heart.
Once I understood grace, my life changed.
My relationship with Jesus changed everything. I can't say life has always been easy. I lost my late husband, Jim, to brain cancer. And earlier this year, I lost my oldest son. There are times when, in my deepest pain, words won't come. But the Scripture says that the Holy Spirit interprets our groanings that are too deep for words. I've literally been on my face on the ground just crying out and the only thing I can pray is "Jesus, Jesus, Jesus" and our Holy Spirit interprets those cries. God knows my heart and my needs.
Many people think that in order to pray, you have to be eloquent and say the all the right things, but prayer is a conversation with the Creator of the universe. It's about being authentic. You can't hide or pretend. He knows your struggle before you say it. It's being real in real conversation with your Father who loves you.
Connection is my purpose.
I pray that every person I meet could experience life-changing hope through a relationship with Jesus, which is why I'm so passionate about working at the Global Leadership Network.
I've worked in many different jobs throughout my life. (Once, I even worked in a pickle factory!) I'm so grateful for my job at the GLN over the last 20 years. I never take a single day for granted. I know God gifted me to connect with people and pastors. Just being able to pray with them and discern where they are on their journey is amazing.
Every phone call I take, and every person I come into contact with has the potential to make kingdom impact. Wow! Through my job, I literally have family all over the world! We have friends now who come and stay with us in our home for the Summit. I've had people call in and say they just wanted to place an order for something, but never expected to be so blessed by having me pray over them and their ministry. That's the greatest gift!
I'm humbled by how God uses me as a vessel to connect people to their purpose.
Several years back, we were doing multiple conferences a year. I got a call at the end of the day from a pastor. He was frustrated because he was having trouble with our website. It turns out, he was not just frustrated with our website, he was also frustrated in his life as a leader and as a pastor. This was his tipping point.
…every person I come into contact with has the potential to make kingdom impact.
I helped him with the online issues, and I felt prompted to mention a teaching and preaching conference that was coming up. I told him I thought it would be amazing if he could come, and I could help him with a partial scholarship. I said, "If you're able to come, I will pick you up at the airport. You can stay in our home. I think it will bless your life." He was blown away.
He and his wife came. I picked them up, and they stayed in our home for nearly a week. Later he said, "That conference and your reaching out to me changed the trajectory of my ministry." And he's still a pastor!
Connecting to others through prayer ignited my leadership.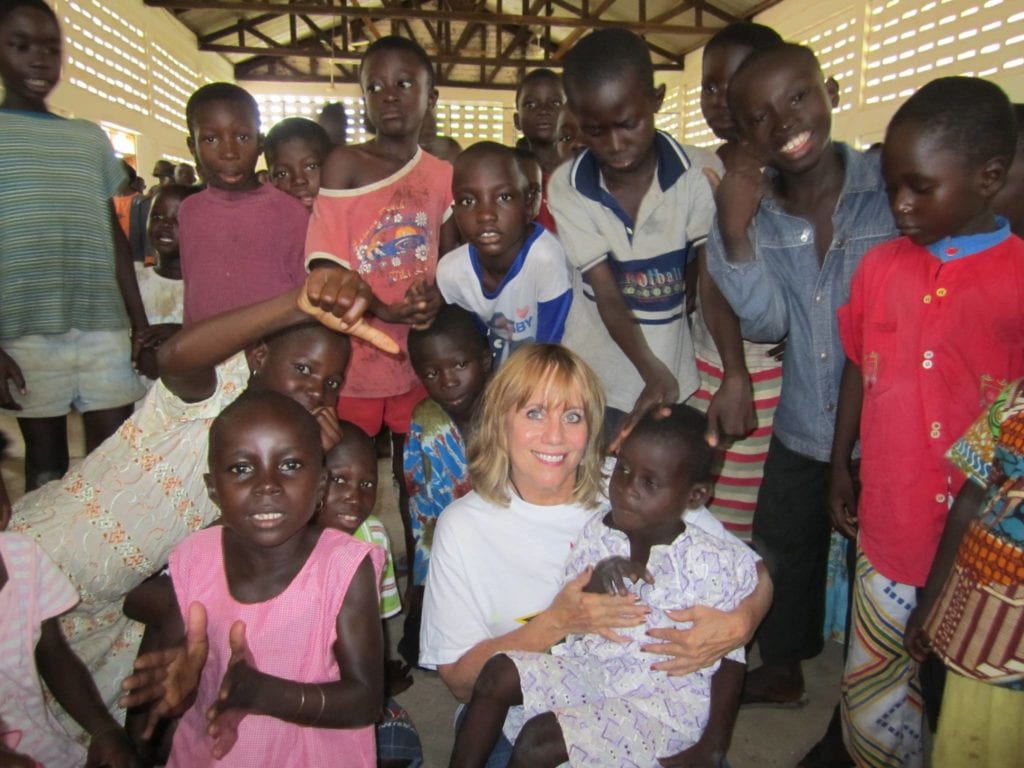 I'm very passionate about prayer because I believe prayer can change everything. A lot of people across different departments at the GLN have come to me to ask for prayer for different things, but honestly, I didn't think I was a leader. I thought I was just a follower. Then one day, Gary Schwammlein (GLN President Emeritus) challenged me to start a prayer ministry for our staff and partners.
It stretched me. My heart pounded the first time I sat in front of everybody to lead them in prayer. But when I focused on God, and not the people around me, I was at ease.
I'm so humbled to be in the position I'm in. God knew this would be a natural fit. I love the opportunity to be able to come together and pray with our staff. When we see the prayer needs of the different leaders around the world, God ignites a passion in me. I want to be there for those on the front lines, serving them and praying for them.
Come to the Summit to discover your purpose.
Why deny people in your community and your sphere of influence the blessing that awaits them at the Summit? We can learn from everyone. Take the chance. What do you have to lose?